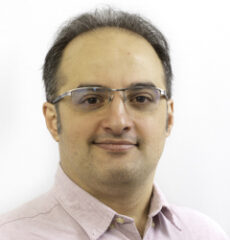 Details:
Weria Khaksar
Sensors and Robotics (NIBIO)
Background: :

Research Scientist, NIBIO
Weria is a researcher at NIBIO with the background on robotics and AI. He has been involved in several research projects focusing on the application of robotics technology in different domains. His main research focus is robotics technology, autonomous navigation, SLAM, fuzzy logic inference systems, and machine learning. He is  looking to develop robotics technology to perform autonomous forestry related tasks with the utilization of machine learning techniques.
In SmartForest Weria will contribution with the development of a forestry robot capable of performing localization, mapping, autonomous navigation and obstacle avoidance. He will also contribute to the development of software solutions for forest SLAM, tree stem detection and analysis, and machine localization.