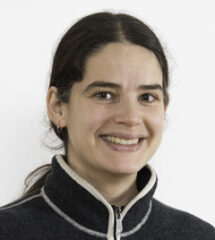 Details:
Clara Antón Fernández
Forest Modelling (NIBIO)
Background: :

Research Scientist, NIBIO
Clara is a forest growth and yield modeler working at the national forest inventory department at NIBIO. She is interested in modeling and simulating forest growth to facilitate decision-making in complex problems.
In SmartForest Clara will work on supporting precision silviculture through the use of high-resolution site index maps for precision silvicultural treatments.