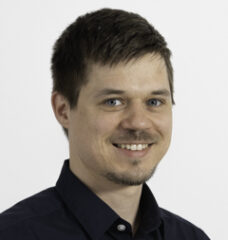 Details:
Csongor Horvath
Sensors and Robotics (NIBIO)
Background: :

postdoc/researcher, NIBIO
Csongor is a post-doc at NIBIO's Forest production and Technology research group and his background is in Mechatronics with experience in industrial development and research of process automation and modeling. His research interest includes robotics, sensor technology and machine learning.
In SmartForest his task is to implement emerging technologies from hardware to complex automation solutions to support forest operations.